St. Luke's reordering May update 2
Floor tiling started Monday 20 May.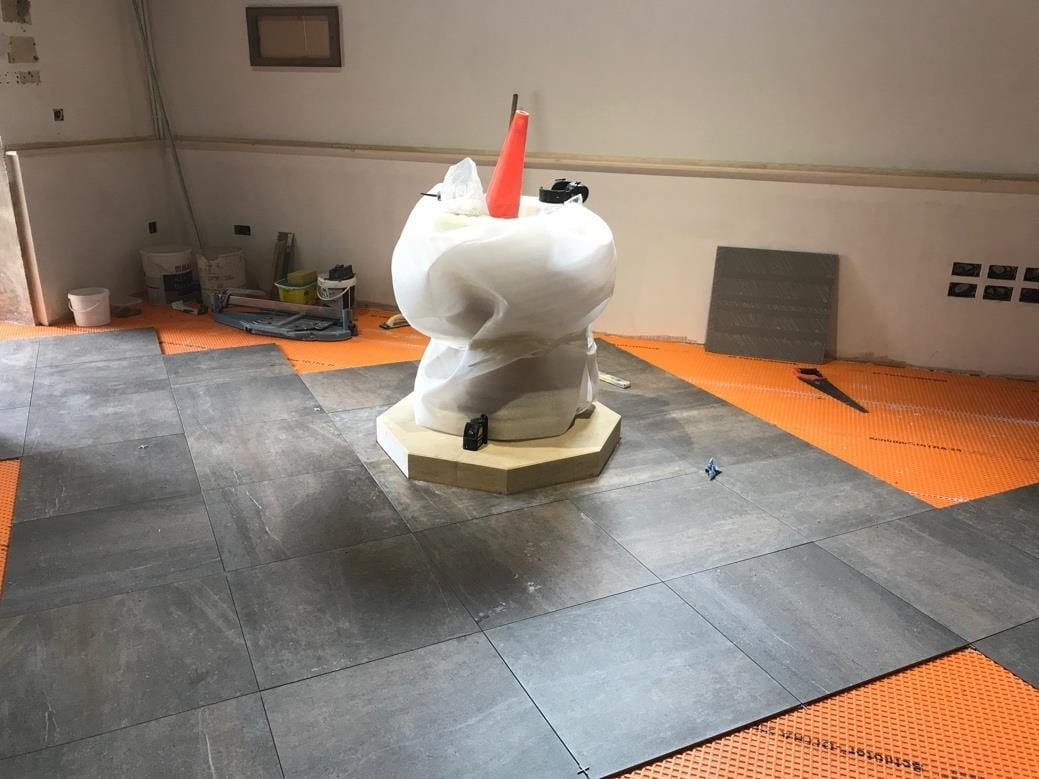 Tiles around the font. None of the tiles are fixed yet. Ian, the tiler, is setting out the principle lines first. The most important principle line is the longitudinal one that is central on the chancel on which the font is set.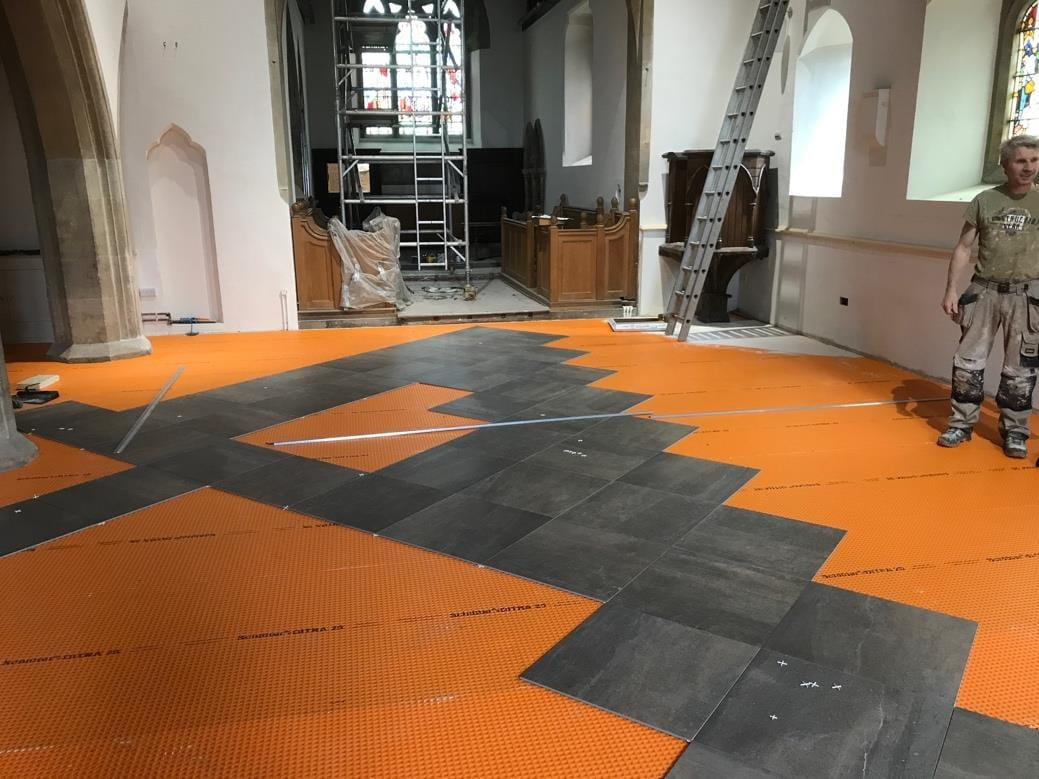 The orange matting is a special layer between the screed and tiles. It is designed for use with under floor heating (it allows the heat to pass though!) and decouples the tiles from the screed and minimises the effect of any movement of the floor on the tiles.
This view shows how the tiles are set out in big spaces.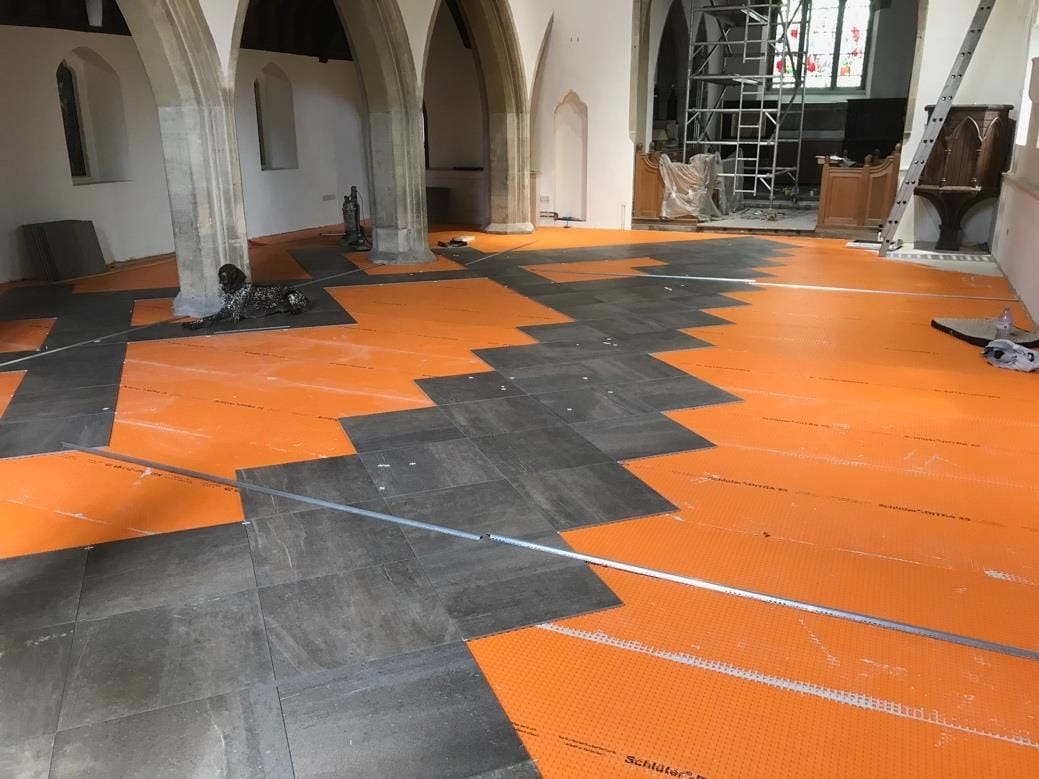 Ian, the tiler, is accompanied by his dog. Can you see him? He's by the column. St Luke's Church is over 160 years old. It's geometry wasn't designed to suit 600x600 tiles in a diagonal pattern, but the tiles will pass around the column bases with no little pieces of tile being necessary.
Posted on the 22nd May 2019 at 6:24pm.