St. Luke's reordering May update
View into church. Pulpit being reinstalled.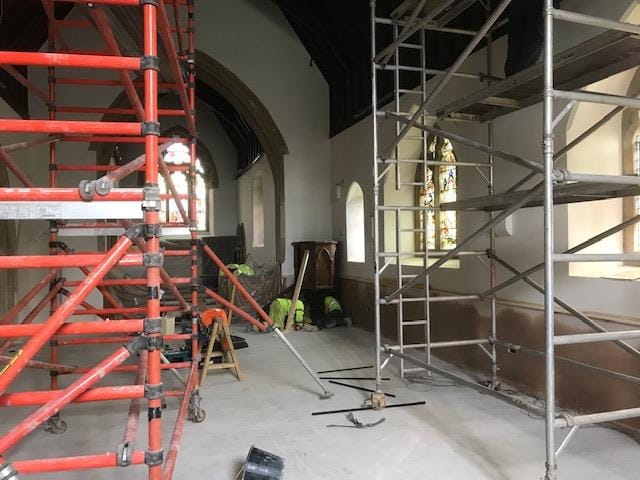 Font installed and protected.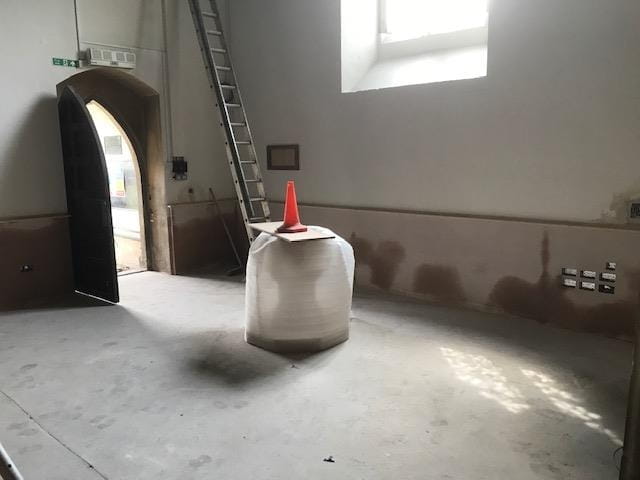 Font cleaned and in position.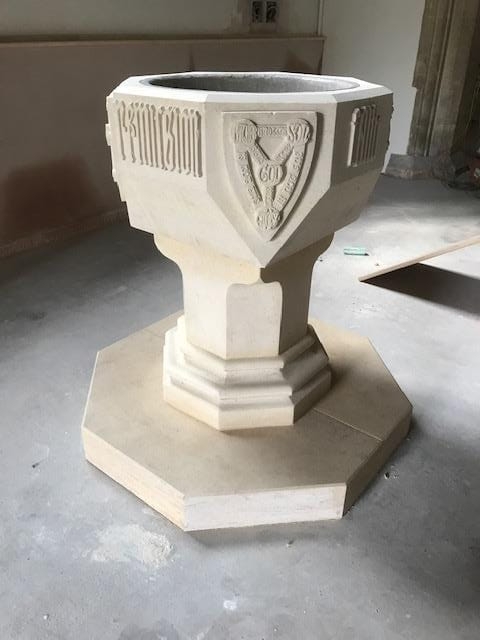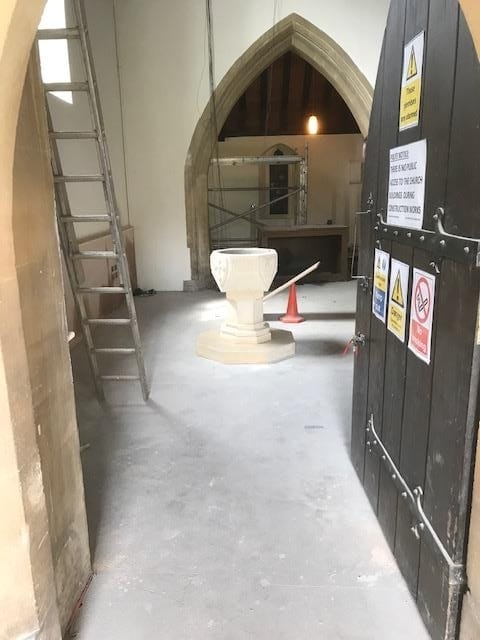 Cupboard hiding ufh manifold. The finished cupboard will be painted and have skirting around it.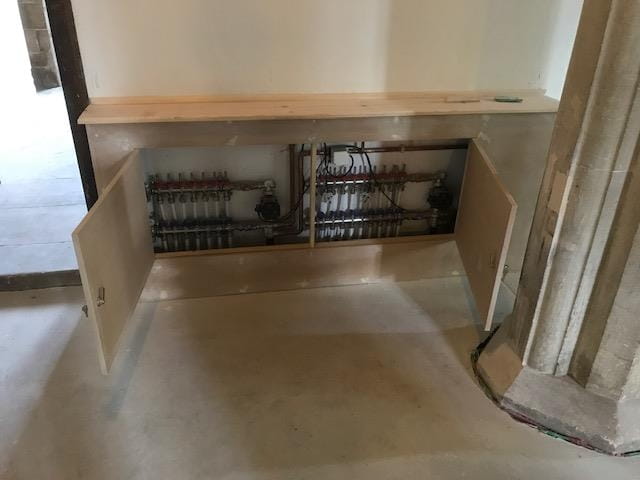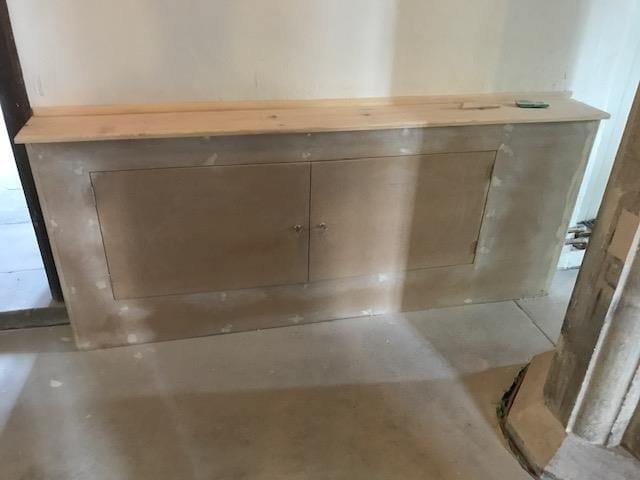 Main church cleared and ready for tiling to start. The church looks much taller without the pendant lights.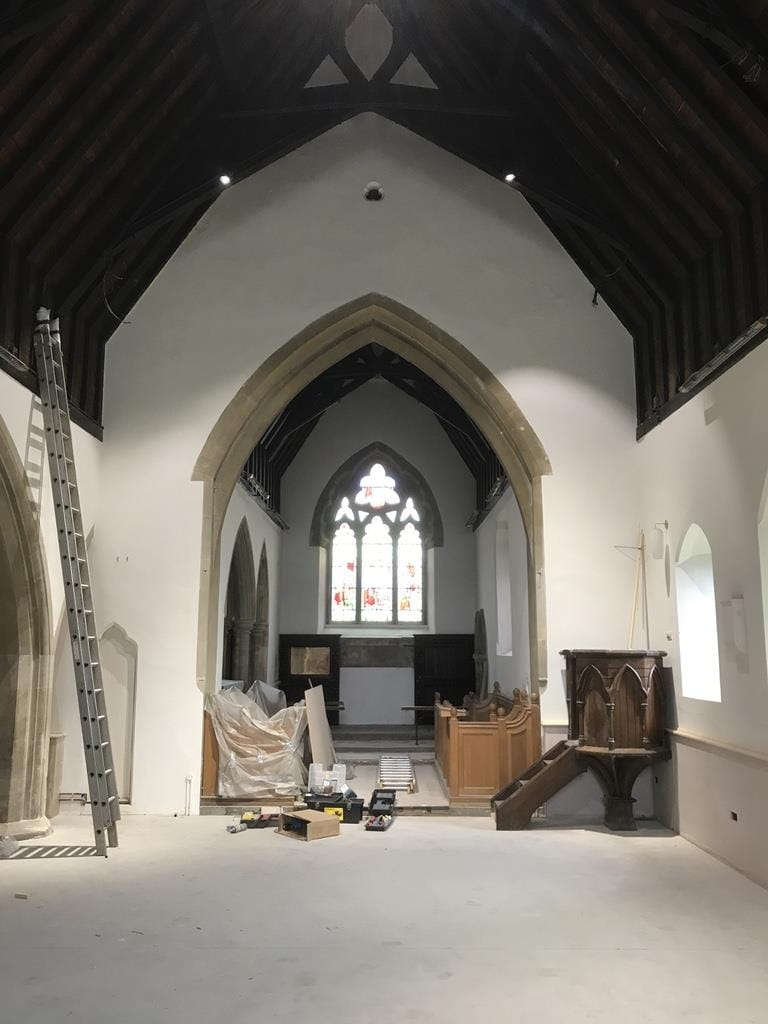 Posted on the 17th May 2019 at 8:38pm.